Delivering a new website with a focus on improved User Experience
Client
Office of the Public Advocate
Project
Website redevelopment
Overview
The Office of the Public Advocate (OPA) is an independent statutory officer, with considerable legislative power to promote and safeguard the rights and interests of people with disability.
This project aimed to improve the user's journey to find relevant information quickly and revamping the site design, look and feel to cater to the responsive digital space.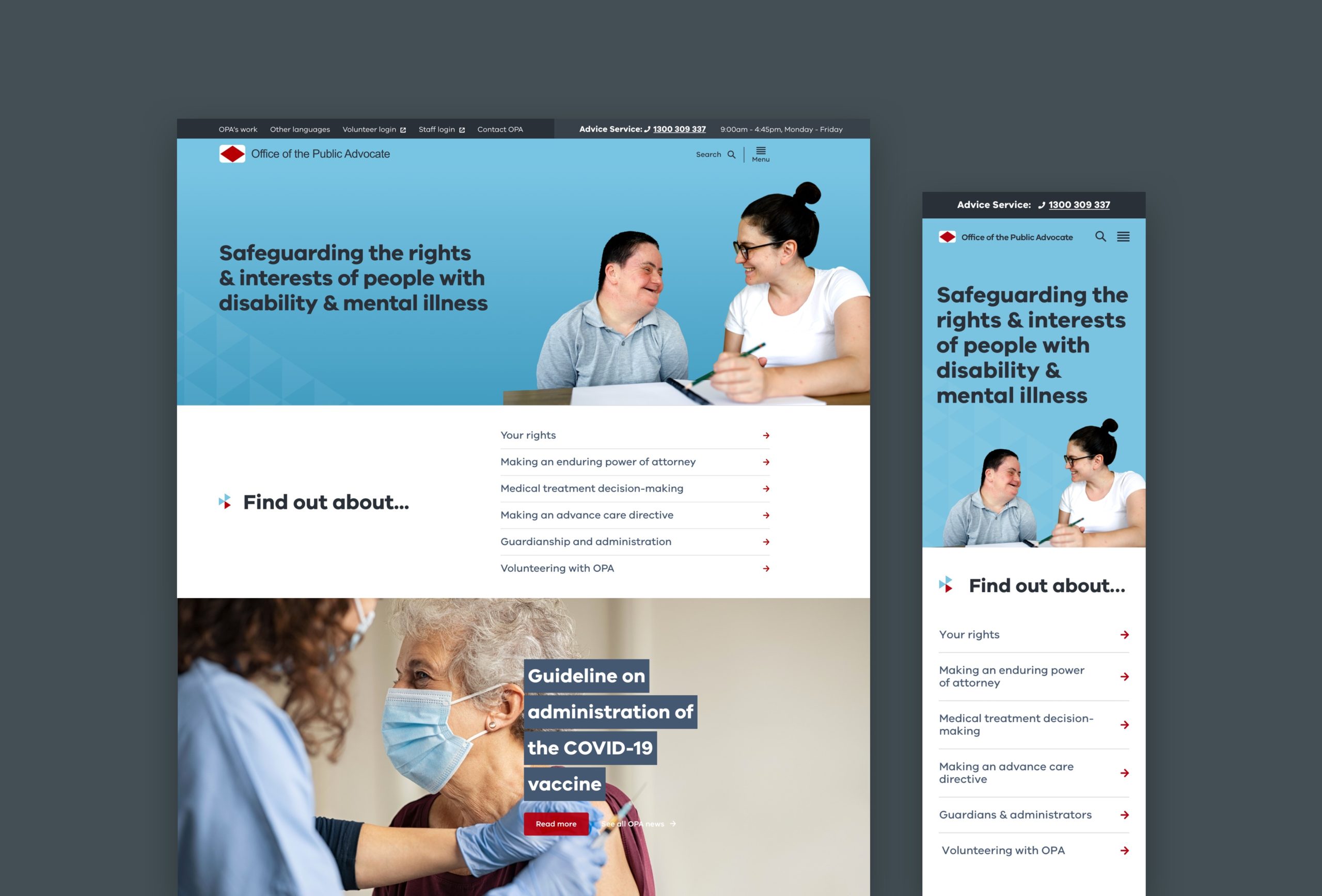 Challenge
OPA's website was previously difficult to navigate due to the unintuitive information architecture. In addition, the site search was not working as it should have, and important documents were tucked away in sub-pages, making it difficult for users to find crucial information.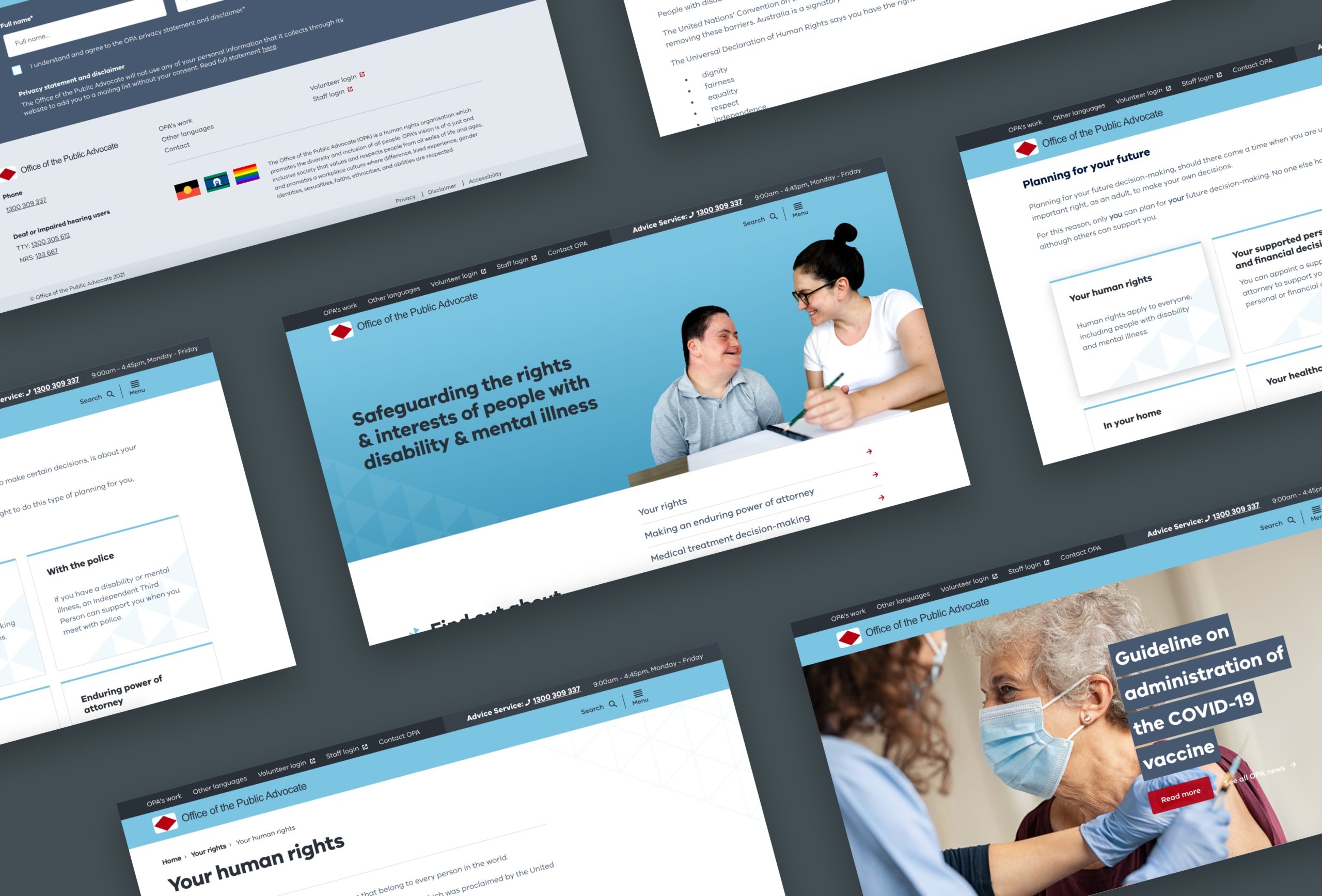 Solution
Working with Paris First, we improved the site architecture to enhance the user journey to access relevant information. The new page templates accommodated the use of useful links and documents so that all relevant resources were made available from a contextual perspective. DOCman was installed to serve as the document repository within Joomla, and provide ease of management for the client.
Swiftype, an enterprise-grade Search Engine, was also implemented to drastically improve the search functionality, and reduce the amount of time users needed to find relevant information.
The result
The new responsive website is easy to peruse and search within. Boasting an efficient search function, a new site architecture and navigation menu, the site has been given a fresh new look and feel.
Content pages appear with all downloadable content and links, helping the user find all information related to their query in a single click. Users experience a seamless view of the website, no matter what device they may choose to use.
Let's work together
Looking for a long term digital partner to help you realise your digital goals?
Contact Us Now