A new and improved website for Philanthropy Australia
Client
Philanthropy Australia
Project
Website Redevelopment
Overview
Philanthropy Australia is a not-for-profit organisation and the national peak body for philanthropy. Their purpose is to inspire philanthropy by providing advocacy, networking and resources to the philanthropic and not-for-profit sectors. Their members include trusts, foundations, families, professional advisors and companies.
Philanthropy Australia had begun refreshing its visual identity and recognised its current website didn't reflect its brand. The current site did not demonstrate Philanthropy Australia's capabilities, did not provide the user with a great experience, and key information was difficult to find. The new site would need to enable better engagement with current members, provide clear benefits to potential members, and provide resources for those seeking information about philanthropy in Australia.
Webplace was engaged in designing and developing a new website that would reflect the Philanthropy Australia brand, add additional functionality and allow for a much greater user experience through simple and intuitive navigation. The new website would be simple to maintain in-house.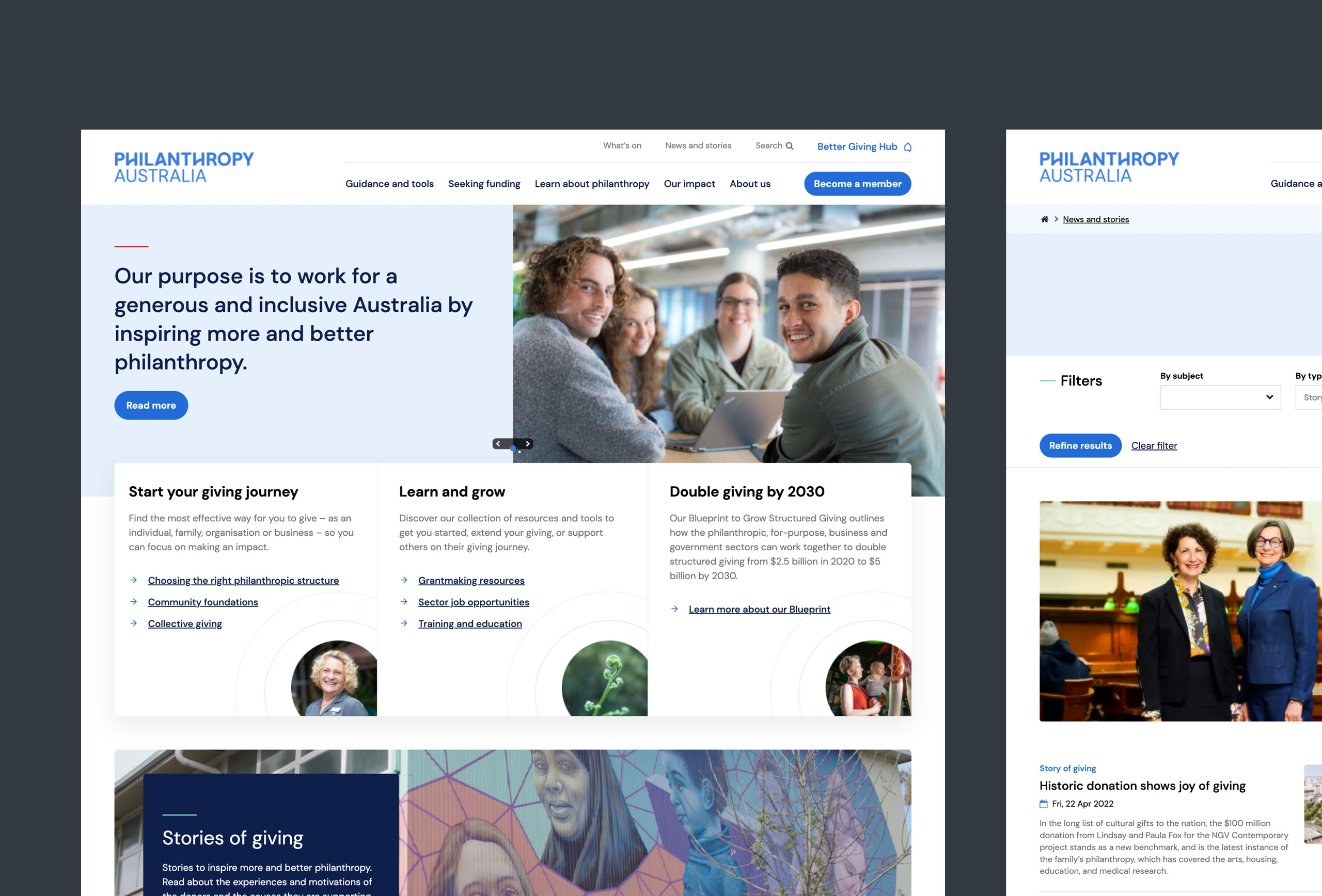 Challenge
When it came to redeveloping the Philanthropy Australia website, we faced a unique set of challenges. The previous user experience was poor, with difficult navigation and an unintuitive information architecture. The website did not accurately reflect philanthropy australia's capabilities or brand identity. It was also incredibly hard for the team to make updates to the website themselves without requiring technical support.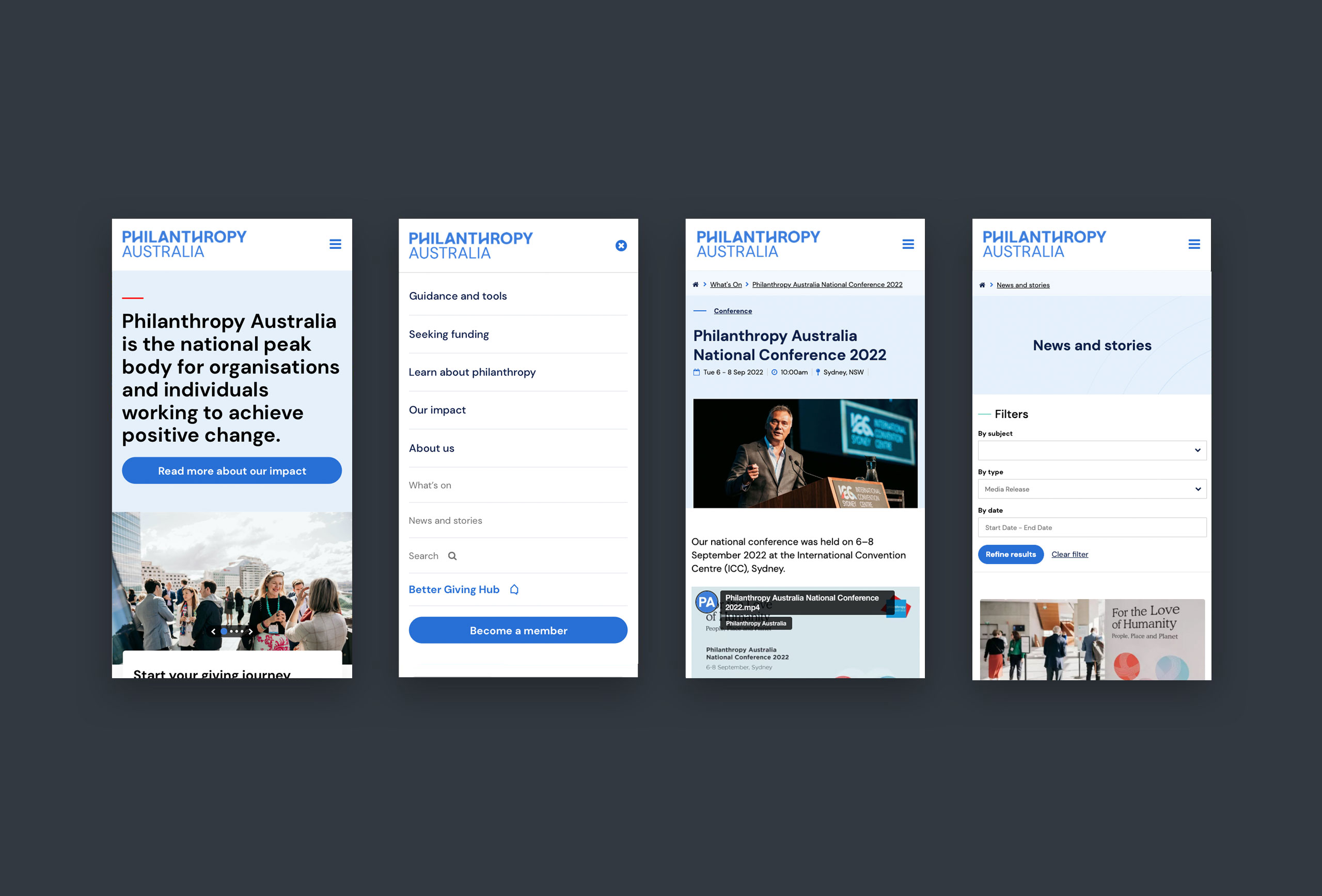 Solution
We conducted a quantitative audit to identify all URLs in scope, which allowed us to develop a clear understanding of the site's content.
To help organise and categorise the information, we conducted a card sorting activity and developed an information architecture that would facilitate easy access to key content. In order to ensure that the new site would meet user needs and expectations, we conducted thorough user testing, which helped us identify areas for improvement and refine the overall design.
We then defined content types and validated them through a workshop with the client. This allowed us to create wireframes and interface designs that accurately reflected the client's needs and preferences. We developed a Solution Design to document the functional and technical requirements, ensuring that the site would be easy to use and maintain.
With the design in place, we implemented the website using the WordPress CMS, incorporating filters and search functionality to help users quickly find the information they need. We conducted thorough internal QA and client UAT against documented test plans to ensure that the site was functioning as expected, and we applied Google Analytics code to provide the client with the data they needed to measure and optimise site performance.
Finally, we set up the host environment and assisted with content entry to the new CMS, ensuring that the site was ready to launch and would continue to meet the client's needs over the long term.
By combining rigorous research, user testing, and technical expertise, we were able to provide Philanthropy Australia with a powerful new website that effectively showcases their products and services while meeting the needs of their target audience.
Let's work together
Looking for a long term digital partner to help you realise your digital goals?
Contact Us Now