Consolidation of 37 individual websites for BirdLife Australia
Project
Corporate site redevelopment
Overview
BirdLife Australia is a not-for-profit organisation with a focus on research and bird conservation. The four pillars of their strategy are to inspire supporters to take action, protect key habitats, save threatened birds from extinction and collaborate with industry and government to protect birds. Their audience includes donors, volunteers, members and those seeking further information regarding Australian bird species.
BirdLife Australia had set several corporate objectives which would be underpinned by a redevelopment of their digital presence in a unified format. These objectives included increasing fundraising income, providing a streamlined user experience with a single source of truth, and greater brand identity.
Webplace were engaged to design and develop a new website which would reflect the BirdLife Australia brand, incorporating all of the relevant information and functionality currently provided across 37 independent websites. The new site would increase user engagement, be simple to navigate and could be maintained easily with relevant up-to-date information for various user groups. We worked closely with Content Ark who produced a content strategy and governance framework, IA, content writing and future state ecosystem.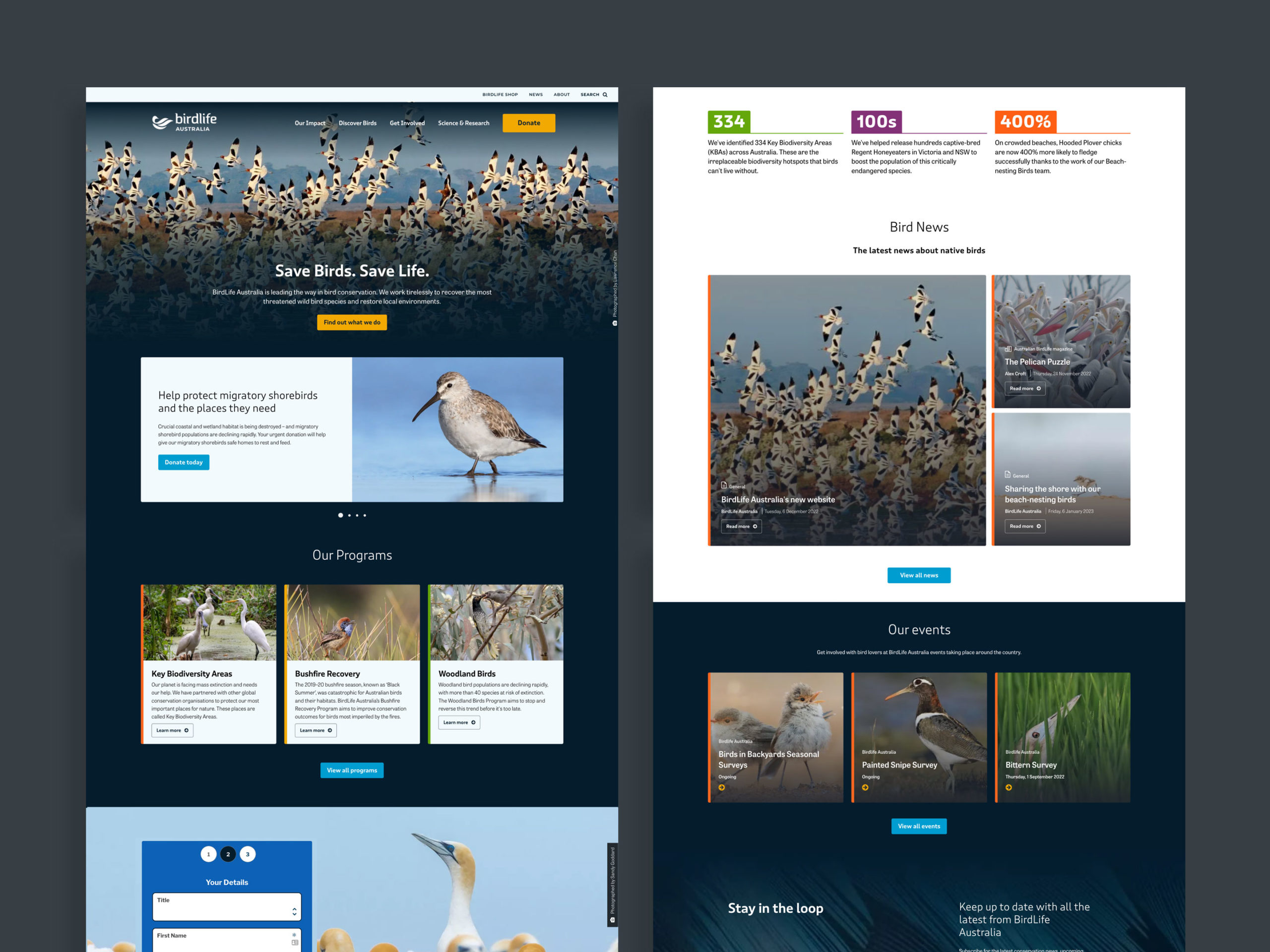 Challenge
BirdLife faced significant challenges with their previous digital offering, which did not accurately reflect their capabilities and objectives. With 37 individual websites presenting information in various formats, the user experience was often disjointed and confusing. Users struggled to navigate and find information, resulting in poor conversion rates for donations and support. Additionally, supporters did not receive feedback on their contributions, leading to frustration and lack of trust. The lack of tracking and mobile responsiveness further compounded these issues. Webplace was engaged to provide a unified, user-friendly solution that addressed these challenges, while providing better insight and data management. The resulting website provides a cohesive and engaging experience that demonstrates BirdLife's expertise, while providing clear user journeys that encourage donations and support.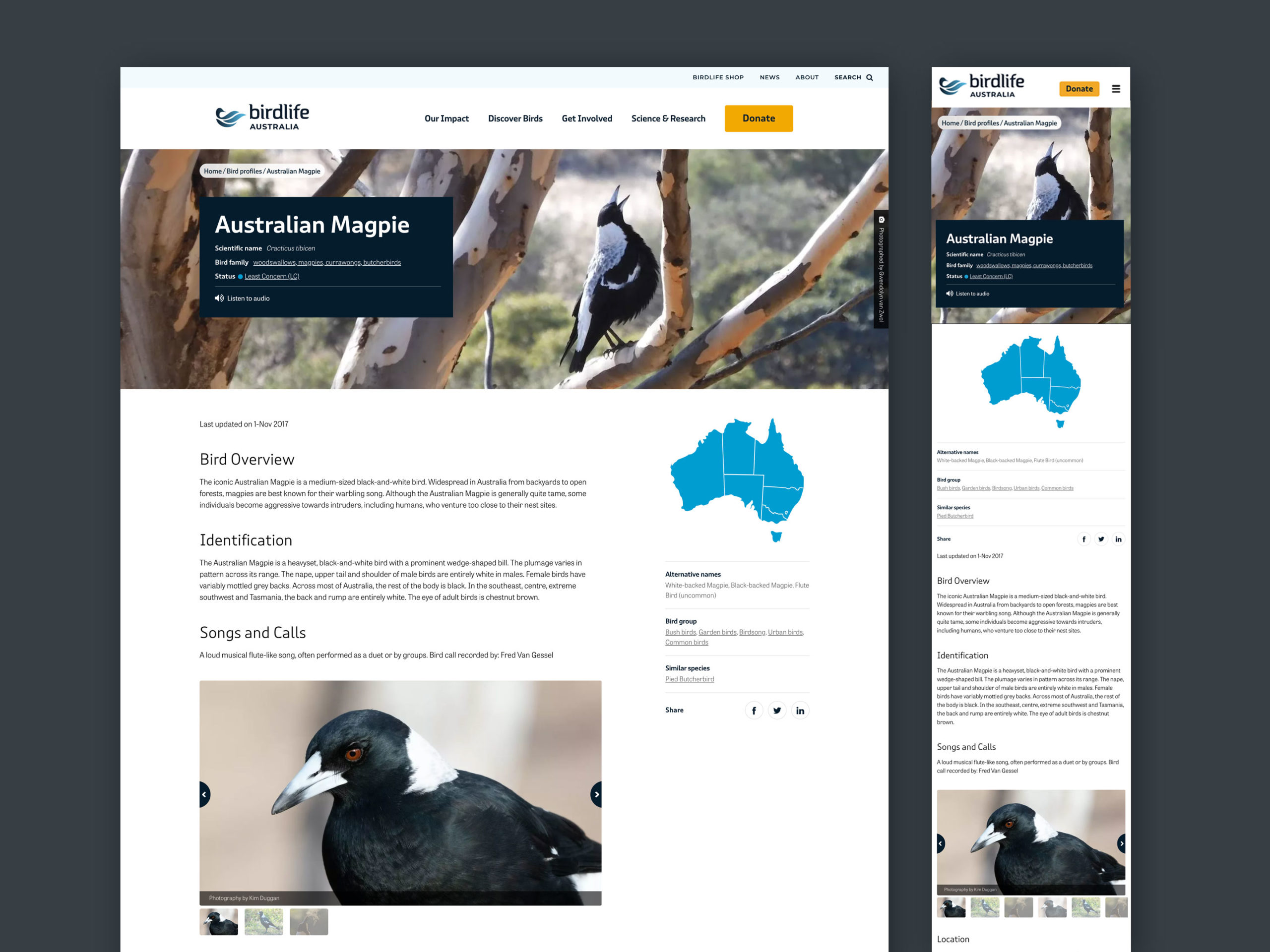 Solution
BirdLife approached us to address a range of issues on their digital offering, including fragmented information across 37 individual websites, and difficulty in user navigation and engagement.
To address these challenges, we conducted a comprehensive discovery phase to understand the requirements and motivations of BirdLife supporters. A content strategy, governance framework and future state ecosystem were produced by Content Ark.
A mobile-responsive website with enhanced filters and search functionality built using WordPress CMS was implemented to allow for easy content management, while internal Quality Assurance and client User Acceptance Testing ensured that the website was delivered in accordance with documented test plans. We also provided support with content entry and set up the hosting environment, ensuring a seamless transition for BirdLife and its supporters.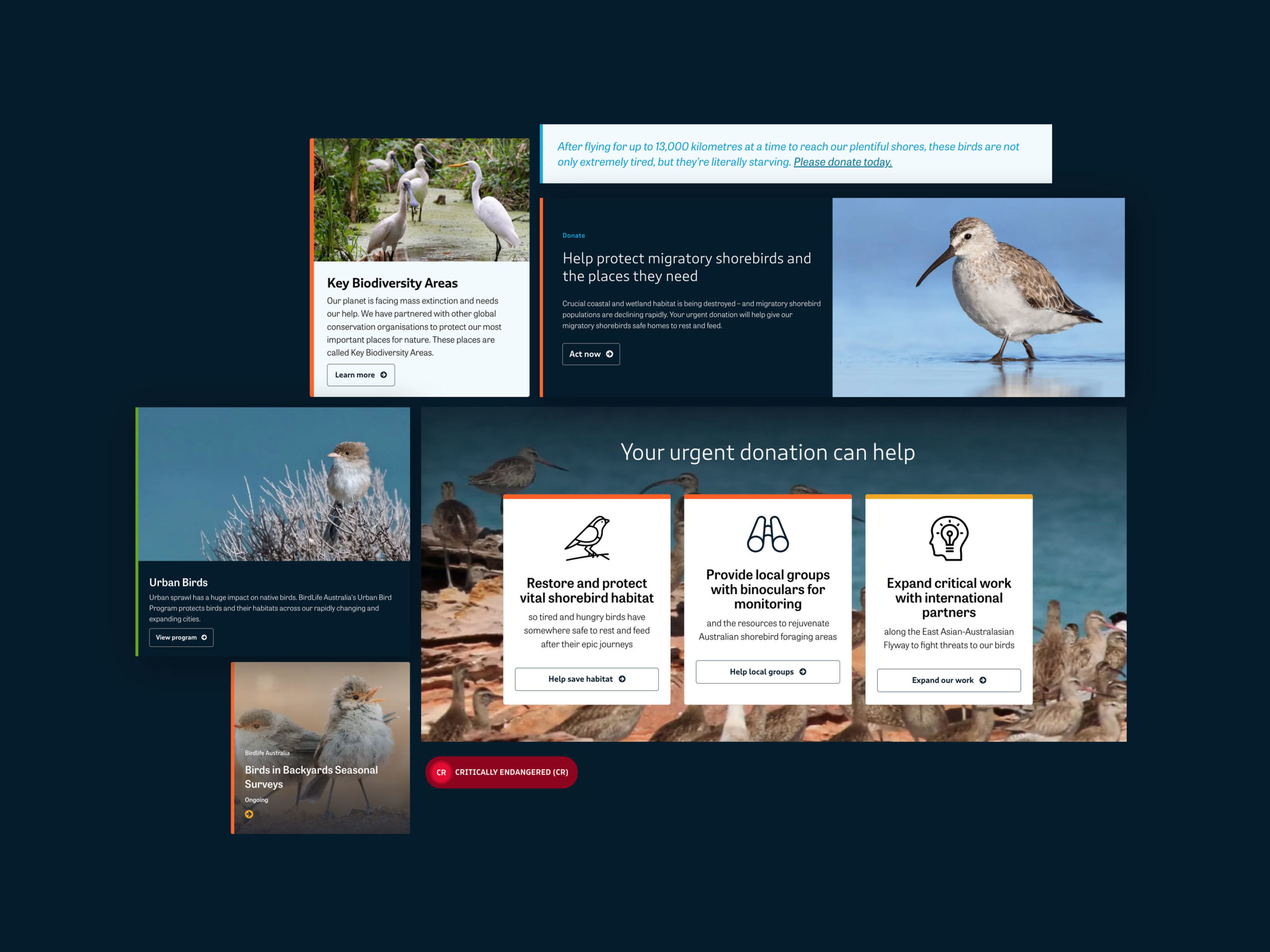 Let's work together
Looking for a long term digital partner to help you realise your digital goals?
Contact Us Now