Transforming the way customers interact with Coliban online
Project
Website transformation
Overview
Coliban Water provides water and wastewater services to 49 towns across 16,500sqkm in North-Central Victoria. They service rural and urban areas from Cohuna and Echuca in the north to Kyneton and Trentham in the south.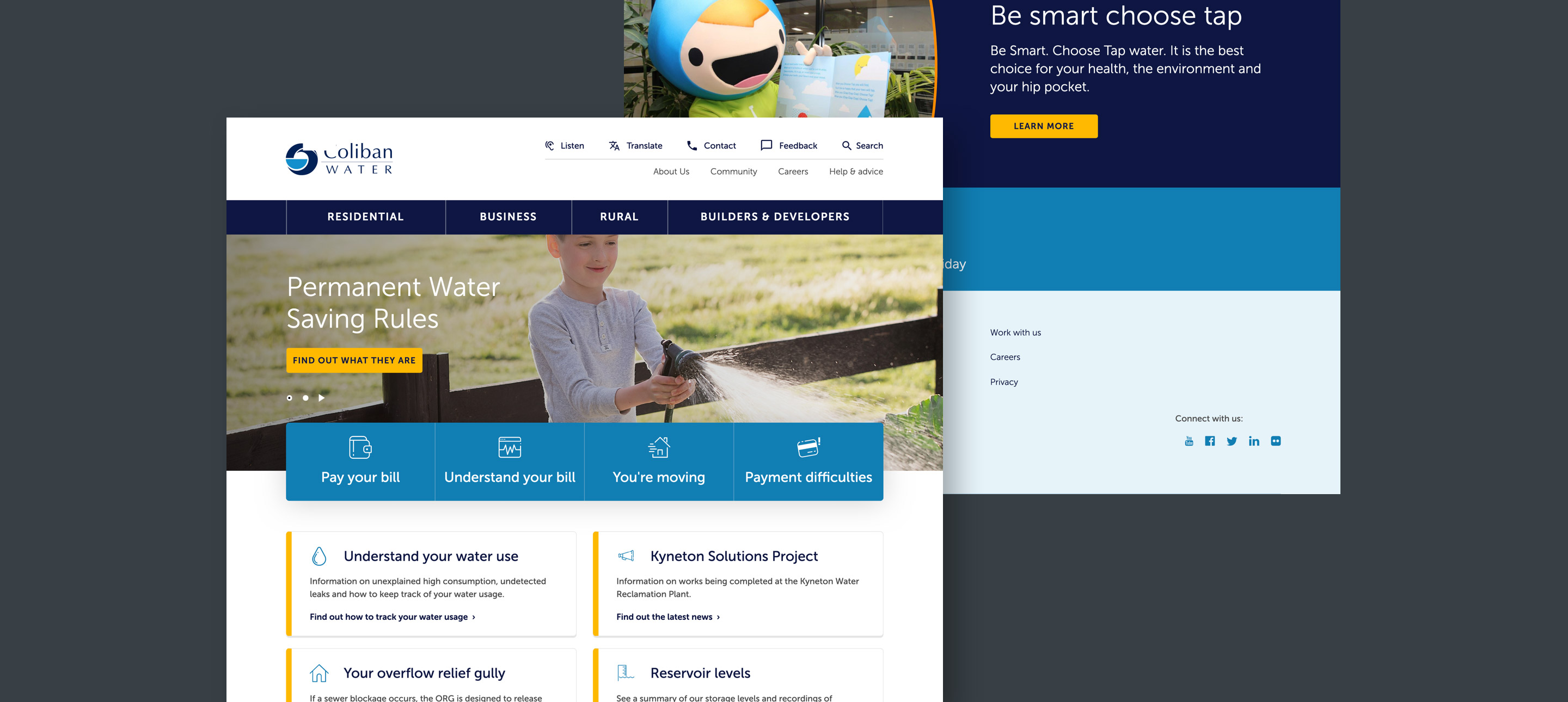 Challenge
Coliban's old website was built and managed using static HTML. This made it a tedious job to update content and continually add new content to their website. In addition to this the design was date, user experience difficult and content was not written with a consistent tone and voice which made for a confusing user experience.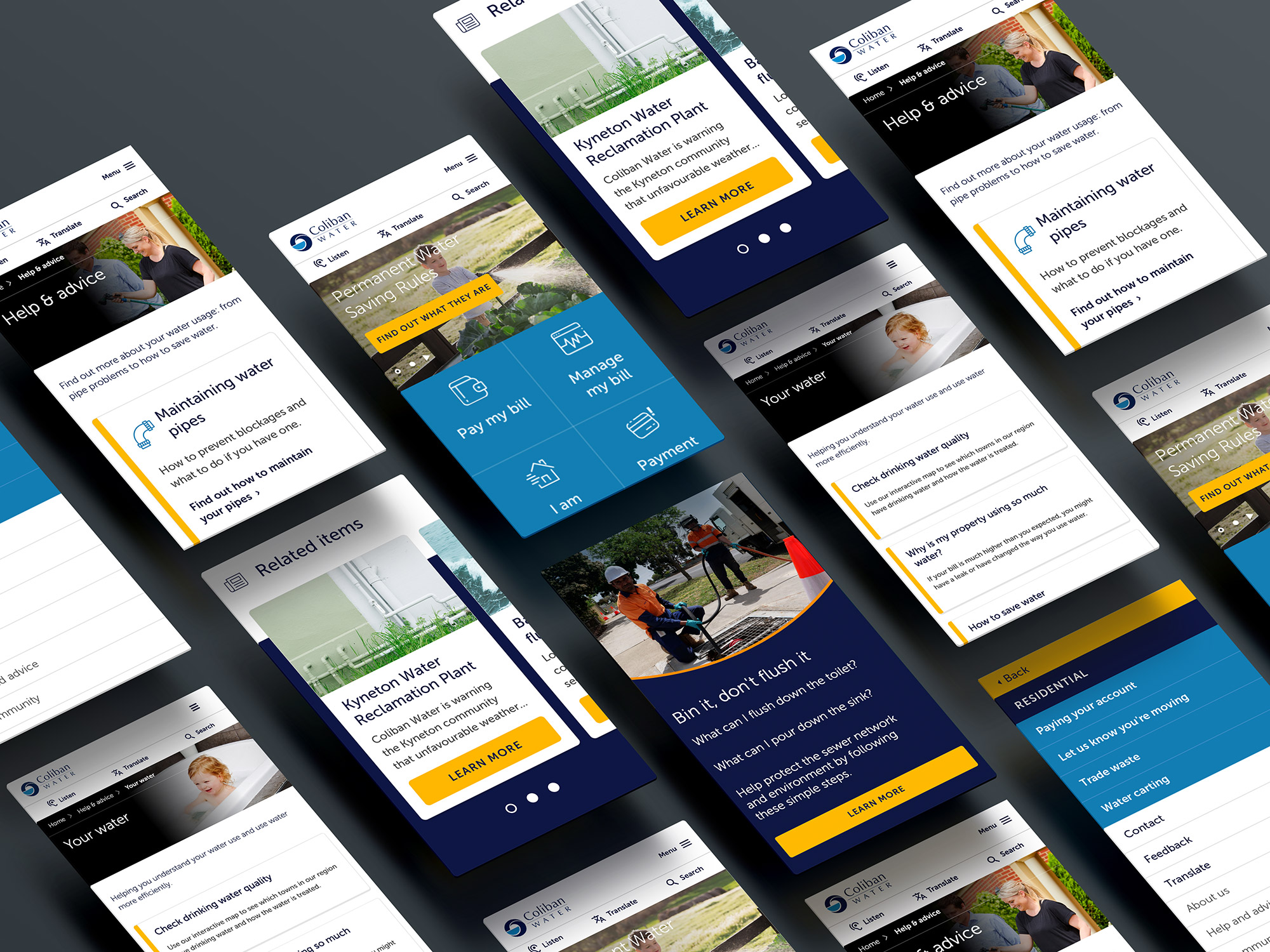 Solution
Significant user and stakeholder engagement was undertaken initially to understand the key tasks undertaken by the different user groups who visited the website. Card sorting exercises were run to produce an Information Architecture that was clear and easy to understand. Webplace teamed up with Content Ark who redeveloped key content to use consistent tone and voice, whilst also training Coliban Water on how to edit and write new content using the same tone and voice.
The Webplace design team then set about producing Wireframes and Design mockups that were tested with the business and users to ensure that key tasks could be identified and easily achieved.
Our Business analyst worked closely with Content Ark to ensure that we documented the exact fields and data types required for the different content types used across the site.
From here it was over to our Drupal development team to bring everything to life. Content types were developed, custom Drupal theme developed and functionality developed. Swiftype, an enterprise searching tool was implemented to provide superior searching capabilities than what is provided out of the box with Drupal. Some of the other attractive features that Swiftype provided for this project were search statistics (including autocomplete searches), the ability for administrators to reorder search results for specific search terms and finally its ability to search within PDF documents to provide relevant results.
The result
Since the website has been launched we have seen a significant increase in traffic as well as a pleasing reduction in bounce rates. In addition the team at Coliban are able to create and edit there own content without developer intervention. This website is seen as an MVP that will provide a reliable platform to springboard to more sophisticated functionality
Let's work together
Looking for a long term digital partner to help you realise your digital goals?
Contact Us Now