Designing for compassion and understanding
Client
Coroner's Court of Victoria
Project
Coroner's Court of Victoria Website
Overview
Coroners Court of Victoria conducts independent investigations into reportable deaths and fires, for the purpose of finding the cause of those deaths and fires. In doing so, the Court contributes to the reduction of the number of preventable deaths and fires, the promotion of public health and safety and the administration of justice.
Unlike other courts which are adversarial in nature, the Coroners Court is an inquisitorial jurisdiction. This means it actively investigates the matters before it – often taking steps of its own motion, but also responding to matters raised by parties who are affected by the outcome of the investigation.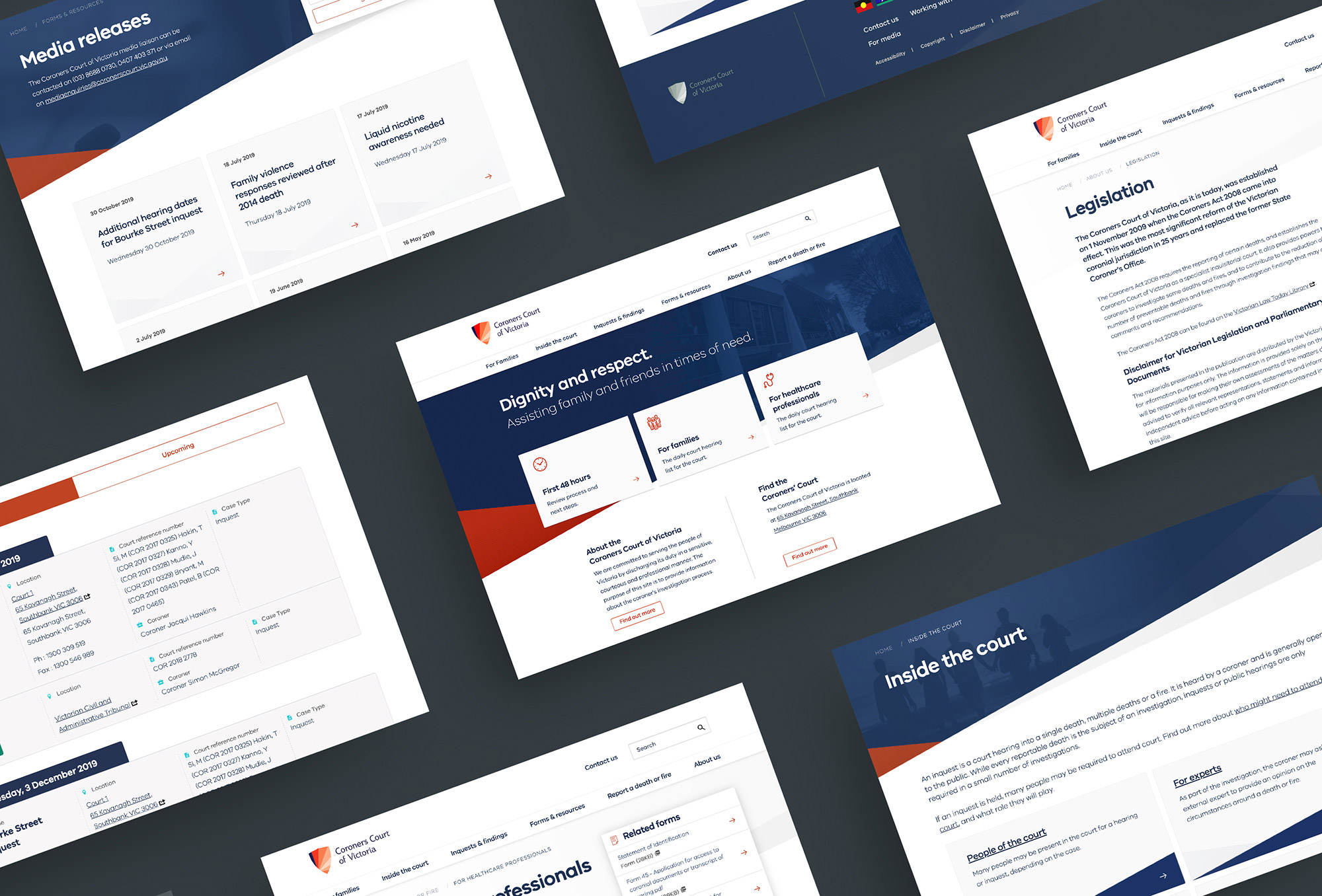 Challenge
The Coroners Court required a new website that was easy to administer, responsive, accessible, fast to load and to reflect the new corporate branding guidelines.  The old website was difficult to manage and required specialist knowledge to update, the new website needed to simplify business processes to ensure that staff members could update the website easily and with minimal technical expertise.