Transforming learning and assessment from paper to digital
Client
Department of Health and Human Services
Project
DoFoodSafely Program
Overview
The Department of Health and Human Services (DHHS) delivers policies, programs and services that support and enhance the health and wellbeing of all Victorians.
To advance quality, safety and innovation in the foodservice industry, DHHS approached us to co-design an online learning and assessment tool that would replace an inefficient paper-based process of educating food-handling personnel on food safety practices.
By partnering with a DHHS project team throughout the project to understand user journeys and challenges, we successfully designed and launched a custom DoFoodSafely application using Joomla. DoFoodSafely has been adopted across the food services industry and receives six million hits a year.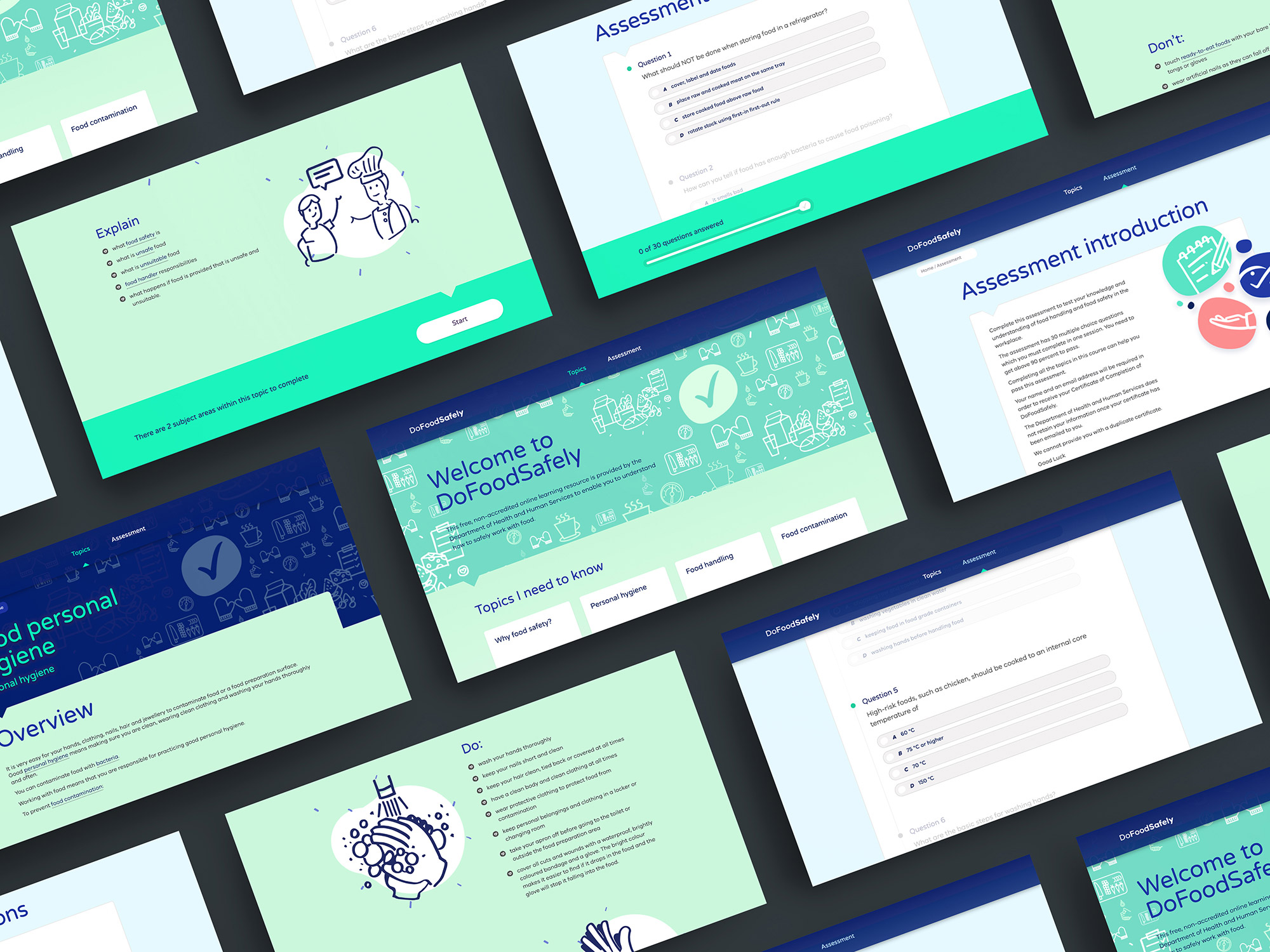 Challenge
DHHS's old process of educating the foodservice industry on safe food handling practices was inefficient and outdated. People had to download PDFs with food safety information and checklists to complete. No data was available on who was completing the modules. The information was also buried deep within the DHHS website and hard for most visitors to find.
To overcome these issues, make food safety information available, and reduce the incidence of food poisoning, DHHS partnered with us to create an easy-to-access-and-use online food safety education and assessment tool.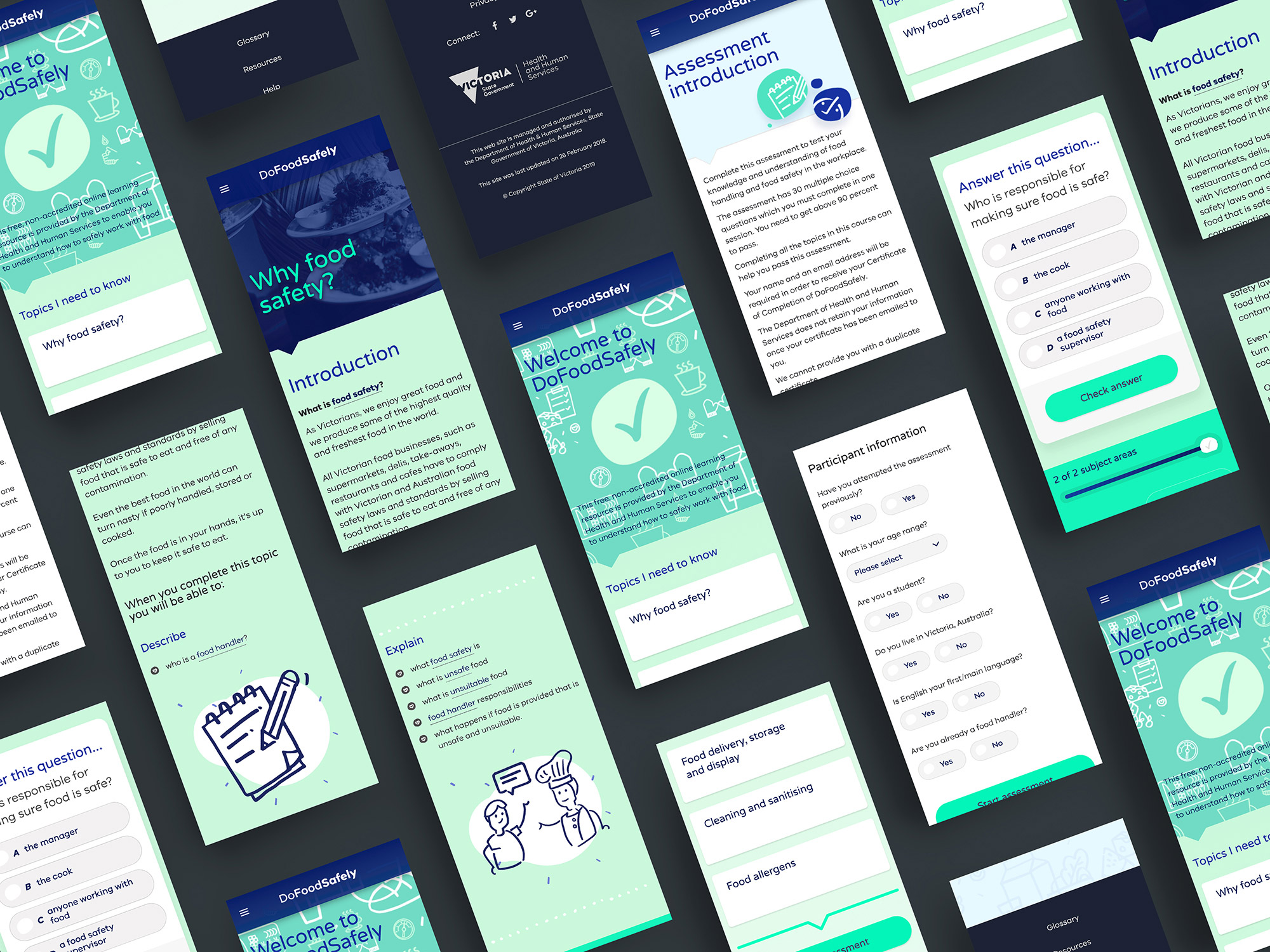 Solution
With no existing application available to meet DHHS's specific needs, the project required a customised solution.
We started with a series of collaborative workshops involving DHHS's key stakeholders and decision-makers to understand the user journeys and existing process problems. Next, we co-designed wireframes and user interactions to assess how to meet the project needs.
From there, we created a DoFoodSafely sub-brand on a standalone Joomla. The website covers two key components. The education area enables users to learn basic food handling and hygiene practices. The testing component requires users to answer a series of questions to get a score out of 100. Once users have finished the test, they can download a course completion certificate.
The result
With six million hits a year, DHHS's FoodSafely online learning and assessment application is the second most visited Victorian Government website.
Large food franchises across Victoria have adopted DoFoodSafely as a staff training and onboarding tool.
The downloadable certificate provides an incentive for users to complete the test and drives more users to the application. As a result, the number of successful assessments has increased by 5%.
Let's work together
Do you want to join DHHS as a Webplace success story? Let's chat about how we can help your business grow through the power of custom digital solution design.
Contact Us Now