Delivering research-backed technology for social justice
Project
Website Research, Design & Development
Overview
Infoxchange is a social enterprise that tackles big social challenges through smart and creative use of technology.
They work with government, the community and corporate partners to help solve issues relating to family violence, homelessness, people with disabilities, the elderly, and Aboriginal, Maori and Pasifika communities.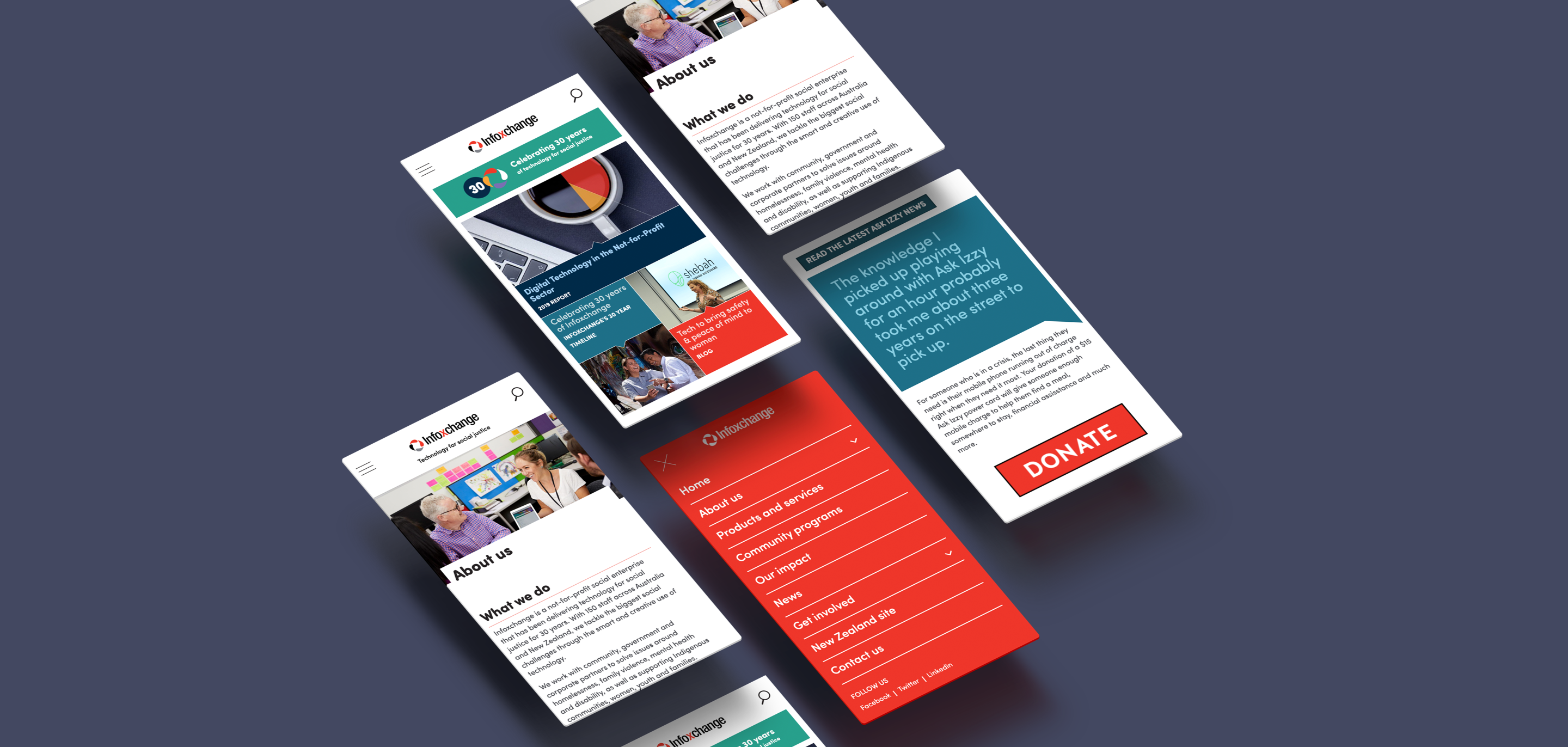 Challenge
Infoxchange's website evolved in an organic way, causing a proliferation of webpages, domains and sub-domains. The site grew unnecessarily large and complex. It was hard to navigate and lacked visually engaging content.
Infoxchange needed help to understand and document the user and business requirements, which would guide the design and development of the site.