Four new websites for Mantel Group
Project
Design and Build 4 Websites
Overview
Mantel Group are a technology-led consulting business comprising several brands. Each brand represents specialised technical expertise and delivers technology solutions to their clients.
The Mantel Group wanted to re-develop websites for 4 of their existing brands, to provide a more engaging and relevant user experience. They wanted to enhance SEO, showcase results and testimonials, and allow for simplicity in creating blogs from pre-configured templates. There was a requirement for page builder functionality to allow users to create custom content for pages.
Webplace were engaged to design and develop new websites for the 4 brands, with each website having its own distinct look and feel in accordance with a unique brand guideline. The sites were developed to be responsive and user-friendly across all devices. Each site was designed to increase user engagement, demonstrate the brand's capabilities and be simple to manage by content administrators.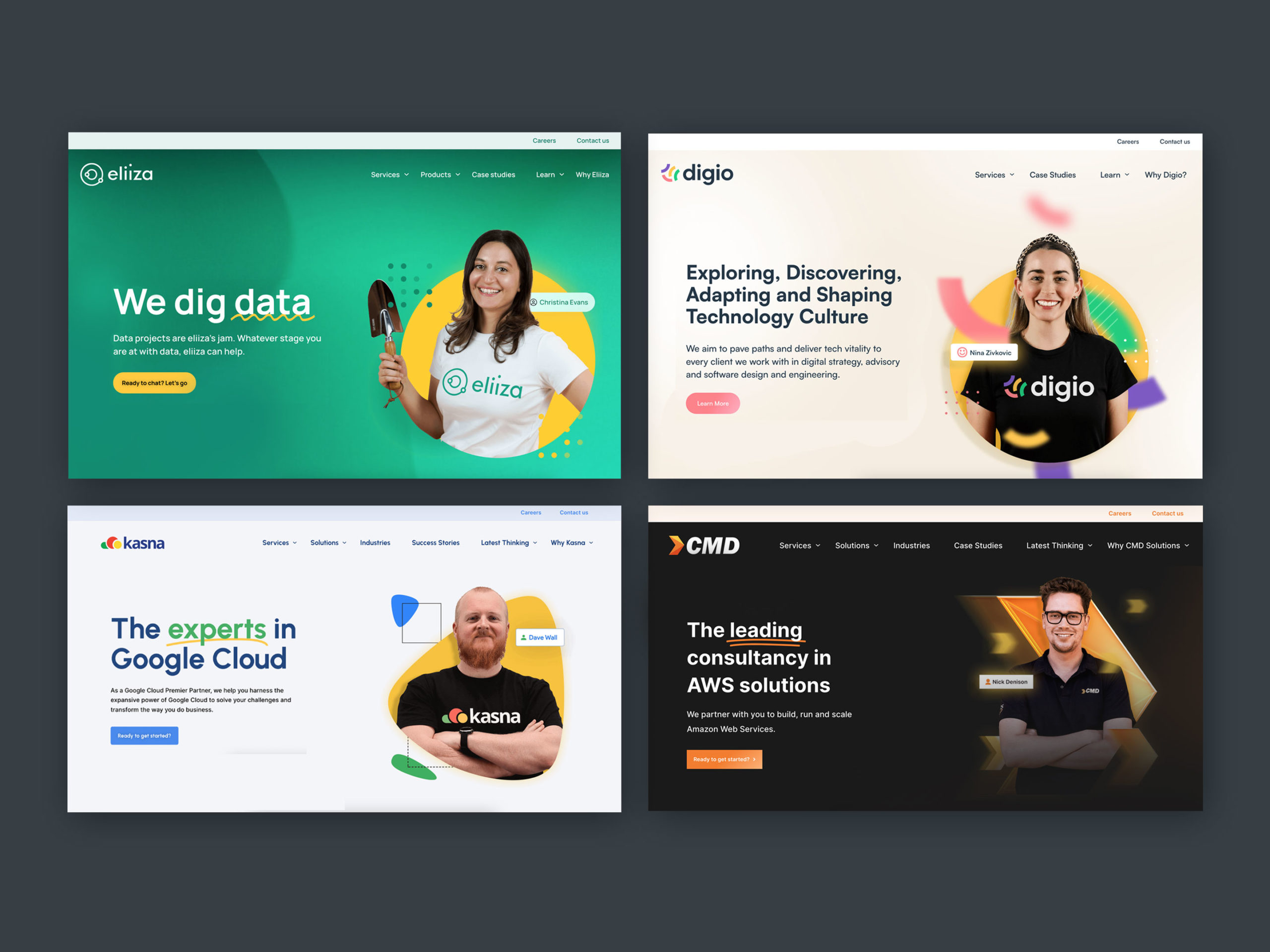 Challenge
Developing four new websites for Mantel Group presented a range of challenges that required careful consideration and strategic planning. One of the primary obstacles was ensuring that the information presented was relevant to the intended audience and effectively engaged visitors, with a focus on increasing site traffic and session times.
A key goal was to effectively demonstrate Mantel Group's expertise and position the company as a thought leader in their industries and communities. This was achieved through the creation of compelling, engaging content that showcased the breadth and depth of Mantel Group's offerings to a technically-minded audience.
Finally, the website was designed to serve as a platform for showcasing career opportunities and emphasising the value of Mantel Group as a great place to work. This was achieved through the presentation of informative, user-friendly content that further cemented Mantel Group's position as a leader in the industry, while also highlighting the value of a career within the organisation.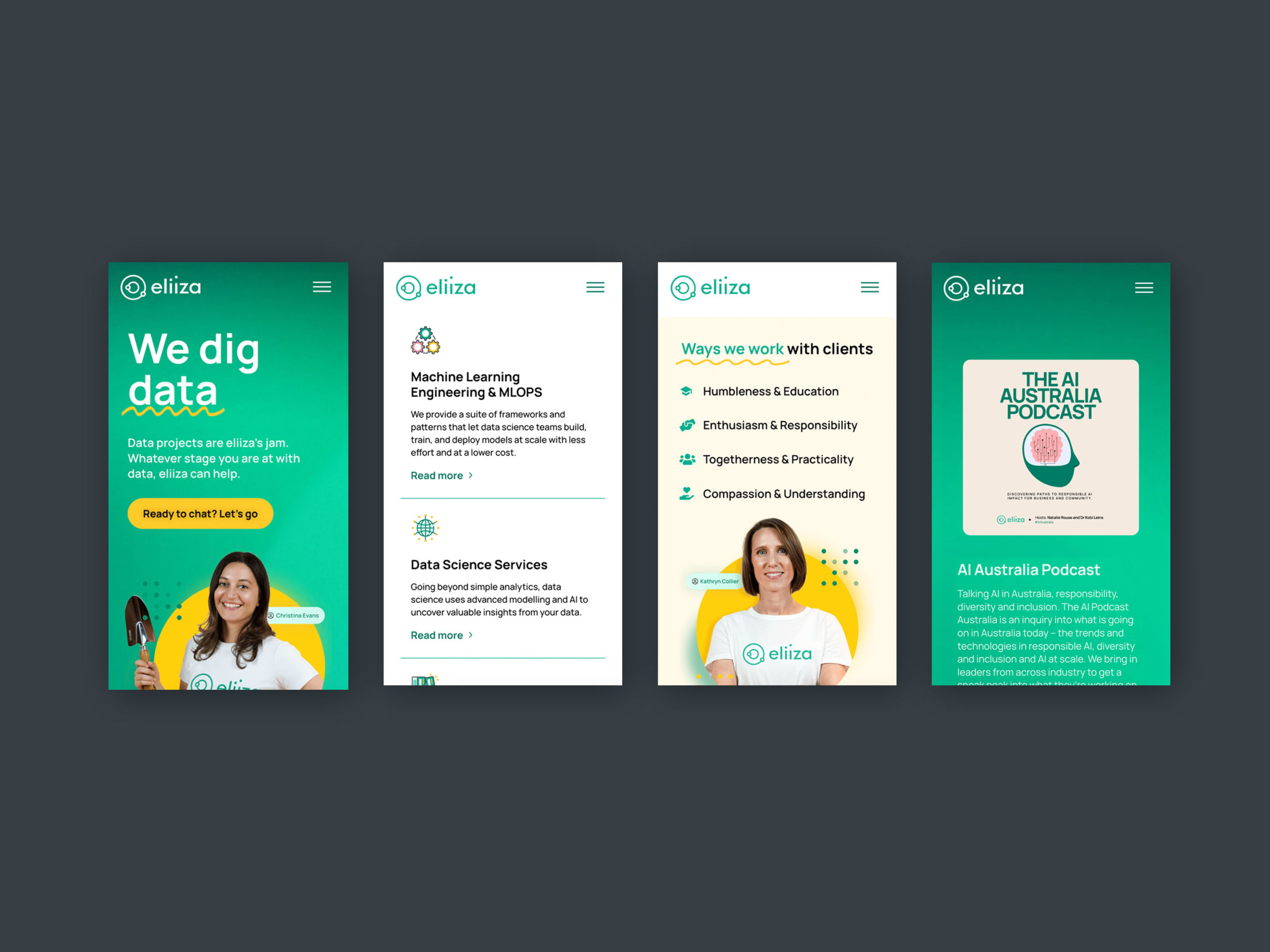 Solution
Our solution for the new website build involved a comprehensive approach to stakeholder engagement, working closely with subject matter experts (SMEs) to extract and validate the requirements for four distinct websites. This process was crucial in ensuring that the defined content types and pages accurately reflected the needs of the client and were in line with the existing site content.
To support this, we created wireframes and interface designs that were presented to the client for feedback, ensuring that any concerns were addressed before proceeding. This led to the development of a Solution Design document that captured both functional and technical requirements, serving as a blueprint for the development process.
Our development team then moved on to creating HTML templates that were responsive and optimized for search engines, with a focus on creating a seamless user experience. We also implemented a WordPress CMS with SEO, enabling the client to easily manage their site content and optimize it for search engines.
To ensure effective lead capture and management, we set up Formidable forms and Salesforce integration, allowing the client to easily track and manage customer information. This was further enhanced by the application of Google Tag Manager, Google Analytics, and Google Search Console, which provided valuable insights into site traffic and usage patterns.
Finally, the project underwent rigorous internal quality assurance testing, followed by client user acceptance testing against documented test plans. This comprehensive approach to testing ensured that the new websites met or exceeded the client's requirements and delivered a high-quality, user-focused experience.
Let's work together
Looking for a long term digital partner to help you realise your digital goals?
Contact Us Now