Consolidating and simplifying complex User Journeys with a brand new website
Client
Office of the Victorian Information Commissioner
Project
Website redesign and redevelopment
Overview
The Office of the Victorian Information Commissioner (OVIC) is responsible for governing the Victorian government's collection, use and disclosure of information. Their aim was to build community trust in the government's handling of information, and comprise three distinct roles all working under the same organisation: the Information Commissioner, the Public Access Deputy Commissioner, and the Privacy and Data Protection Commissioner.
Prior to OVIC, these three roles used to work independently. OVIC, however, changed all this and was given the combined oversight of information access, information privacy, and data protection. As such, they wanted to establish themselves as a leader in Freedom of Information (FOI) and privacy education in Victoria.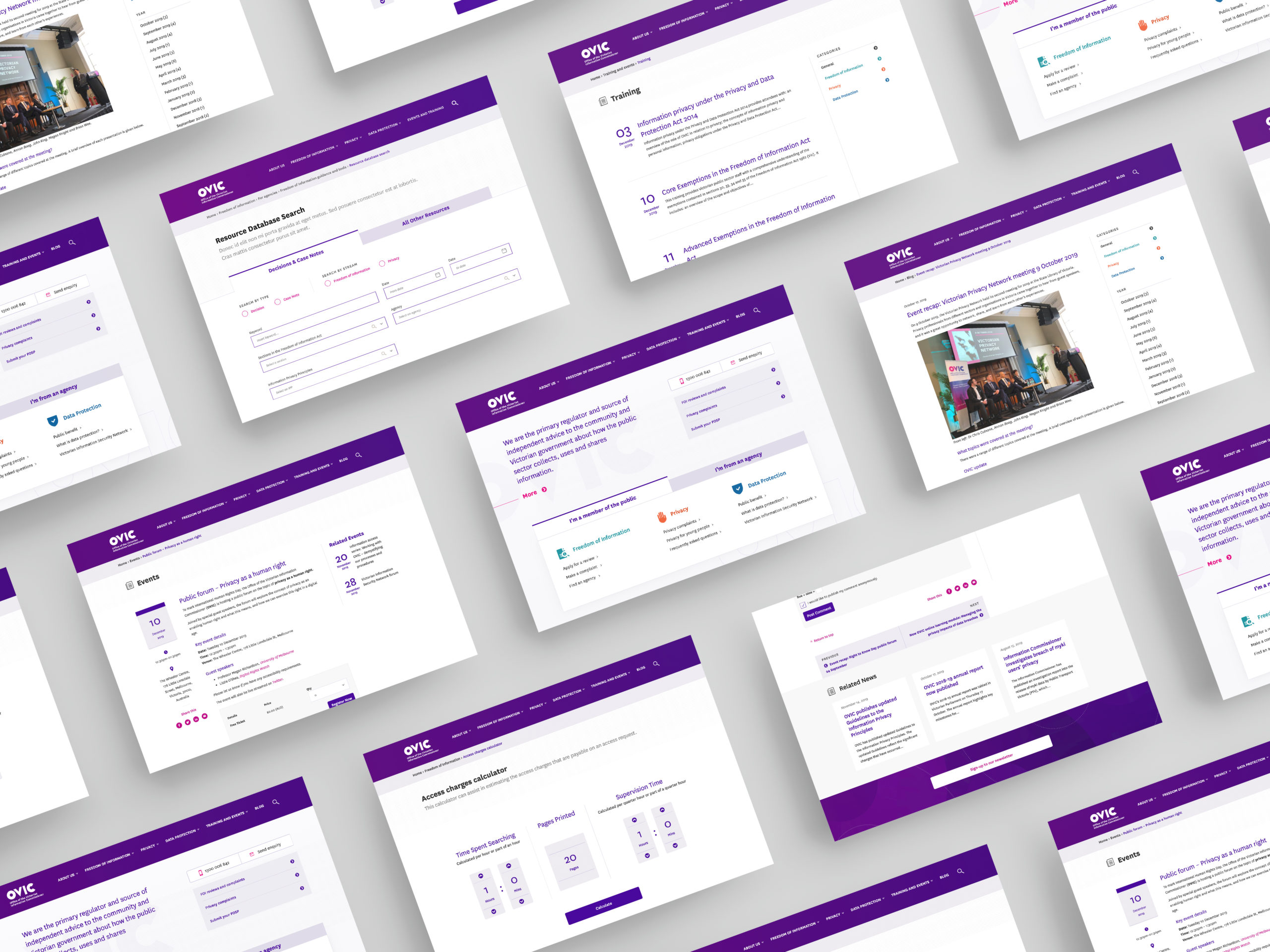 Challenge
OVIC consisted of three major challenges:
how to easily serve up information to very distinct audiences of their website,
how to promote their education and stakeholder engagement initiatives, and
how to negate numerous phone enquiries relating to calculating due dates or access charges for their services.
OVIC approached us to help facilitate their journey into this new territory, and assist them with aligning their three distinct roles and service offerings. Webplace engaged with OVIC in an effort to improve their Information architecture, give their brand a fresh new look and build a website that was easy to manage and peruse.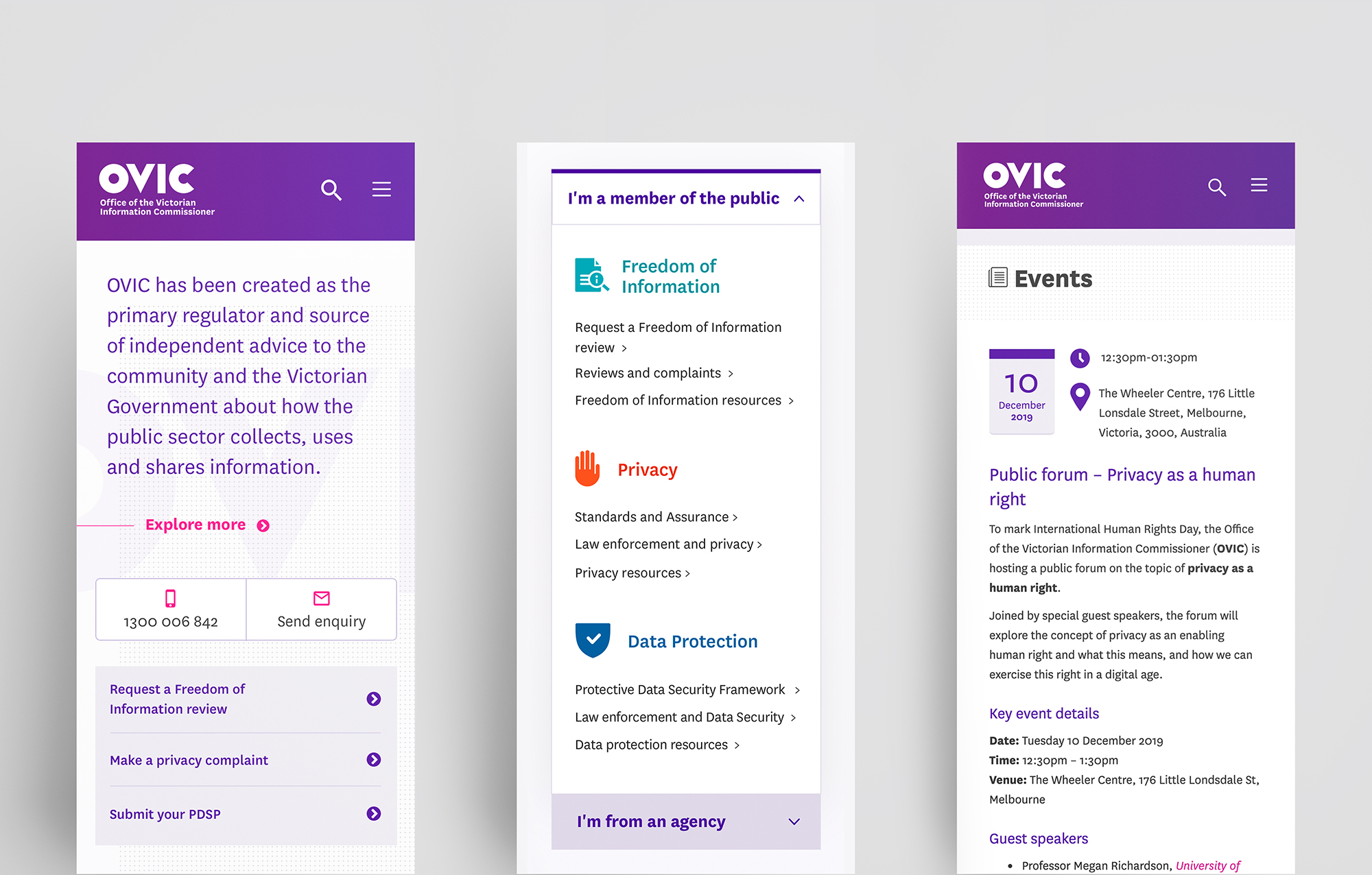 Solution
The diversified content pillars and distinct audience groups meant that we needed to execute a good UX strategy so that distinct user groups can easily find content relevant to them. This was achieved by facilitating information architecture (IA) workshops with relevant stakeholders to create a new IA and also producing detailed wireframe prototypes to show how users could potentially interact with the website. The site is developed using the WordPress CMS and is fully manageable by OVIC staff.
Let's work together
Looking for a long term digital partner to help you realise your digital goals?
Contact Us Now