Helping some of Victoria's most vulnerable through simplified user experience and readability
Client
Magistrates Court of Victoria
Project
Website Redesign and Redevelopment
Overview
The Magistrates' Court is the busiest court in Victoria and it hears most cases going to court across the state (over 250,000 cases were finalised in 2015-16).
There are Magistrates' Courts in over 50 locations across the state that handle criminal, civil and family law. This includes family violence and personal safety intervention orders, drug matters, bail and less serious criminal matters such as shoplifting and traffic offences (more serious offences are heard in the County and Supreme Courts). There are no juries involved in hearings, only one Magistrate.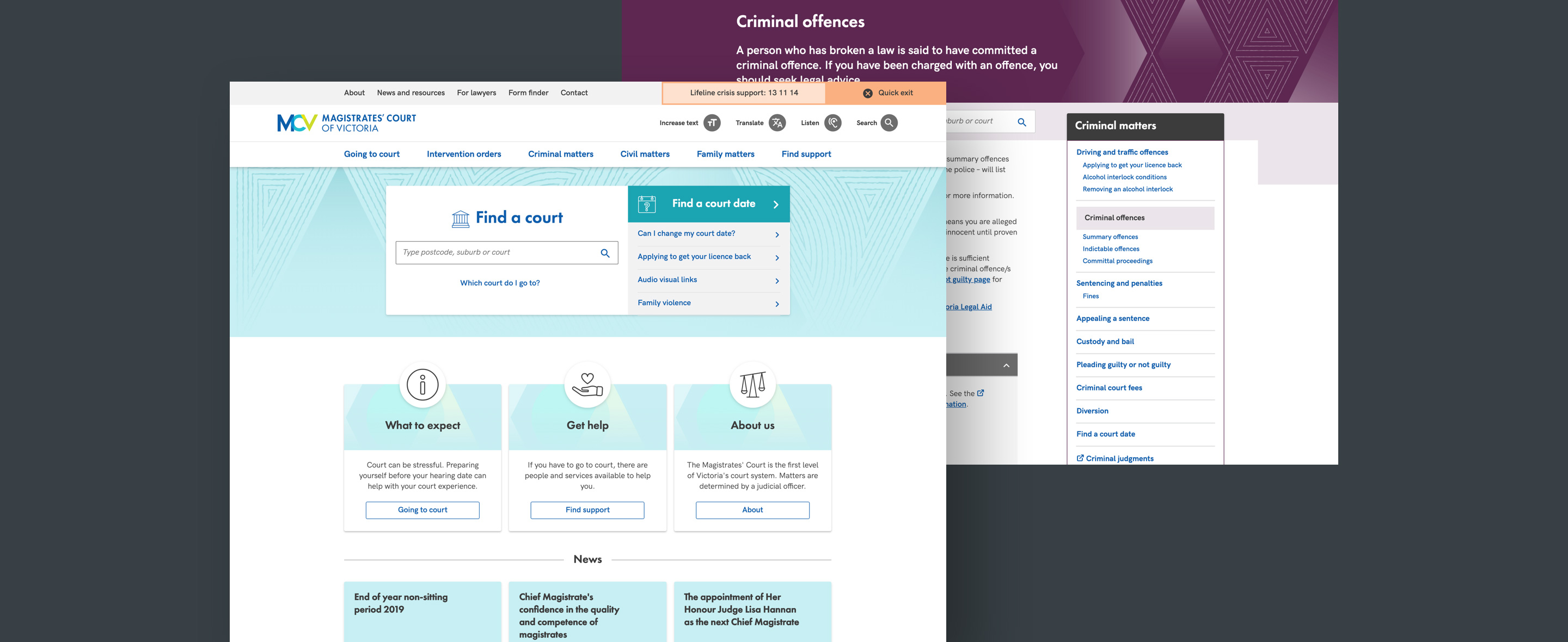 Challenge
The Magistrates' Court of Victoria needed to redevelop its website in response to recommendations of the Access to Justice Review and the Royal Commission into Family Violence.
The Access to Justice Review identified major impediments for people from low socioeconomic backgrounds to access information about the legal system and 'if left unresolved, civil problems can have a big impact on the lives of the most disadvantaged'. 'Socio-economic disadvantage has also been linked to both crime victimisation and offending', which is why the Magistrates' Court website needed to respond to the needs of these individuals.
The Review stated that for information about the court to be effective in assisting these individuals and the general community it must be easy to access. It also must be prepared with the audience in mind, be presented in plain-language and in languages other than English. The current website contained heavily legalist language, was difficult to navigate, was not mobile-first and did not provide information in an accessible way.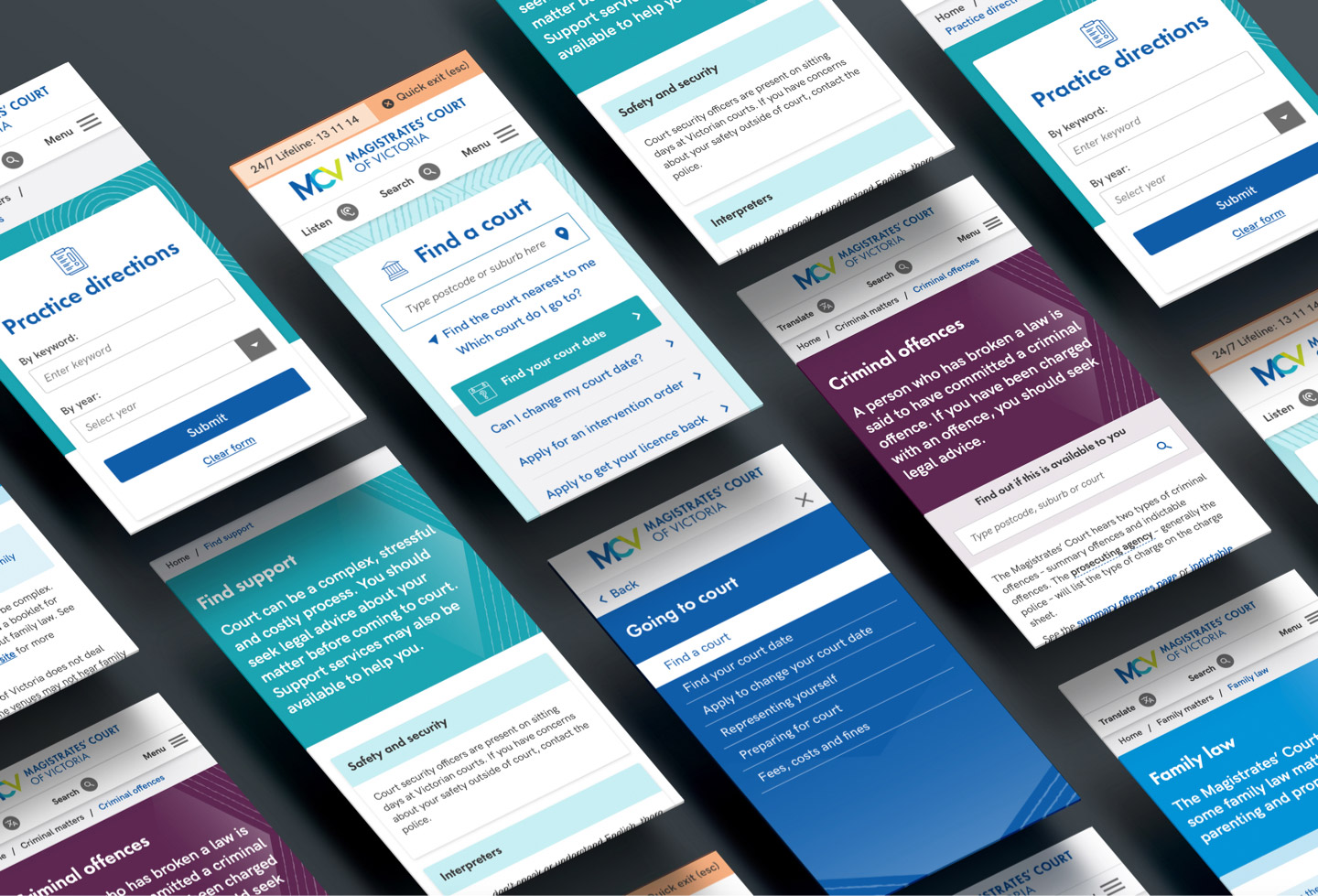 Solution
Webplace provided end-to-end service to completely overhaul the existing website and redevelop it into the Drupal 8 CMS.
Some of the services that were undertaken include;
Stakeholder Interviews – we interviewed 22 stakeholders to understand what they need from the website and issues they are currently experiencing.
IA development
UX Design
Wireframes
User testing of wireframes, IA and visual design
Drupal 8
WCAG 2.0 AA compliance verified by Vision Australia
The website launched in December 2018.
Let's work together
Looking for a long term digital partner to help you realise your digital goals?
Contact Us Now