Australian Policy Online rebranding project
Client
Swinburne University
Project
Website research, design & development
Overview
Australian Policy Online (APO) is a not-for-profit, open access, digital research database that provides access to research sources essential for public policy development in Australia and New Zealand. The need has risen to re-brand and redesign the website to reflect their wide range of products and services.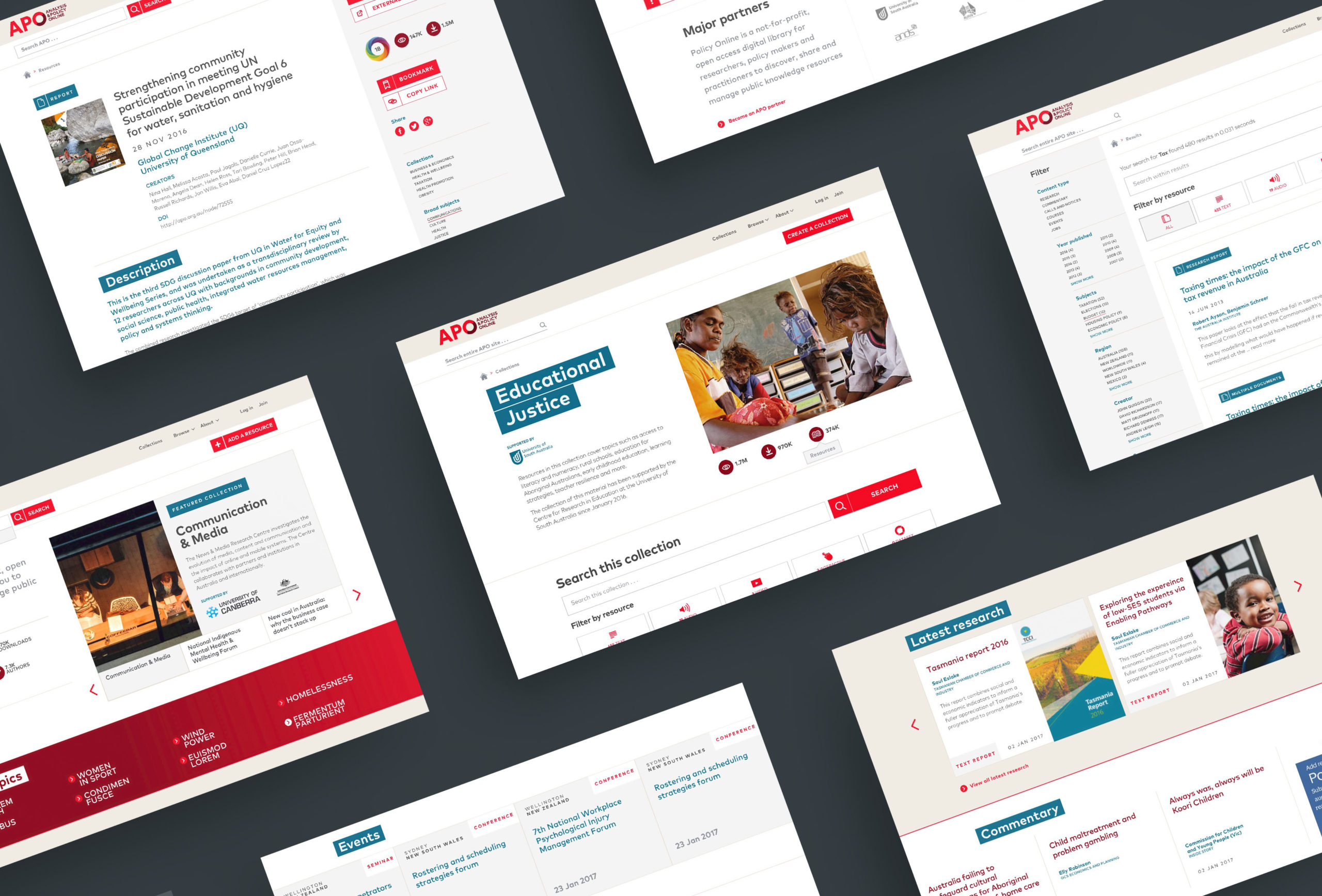 Challenge
Over the past 14 years, APO have begun to collect more New Zealand and international content, thus downplaying the 'Australian' part of their identity. Although the URL apo.org.au will still remain, it is envisaged that the 'A' will refer to 'Analysis' instead of 'Australia'.
APO provides 8 separate newsletters on a fortnightly basis and most users are unaware of the presence of a website. APO would like to educate their readers about their online content and other communication channels such social media pages and RSS feeds. In addition, the current website is too cluttered and text heavy, and would like to make it more interesting and visually appealing for users.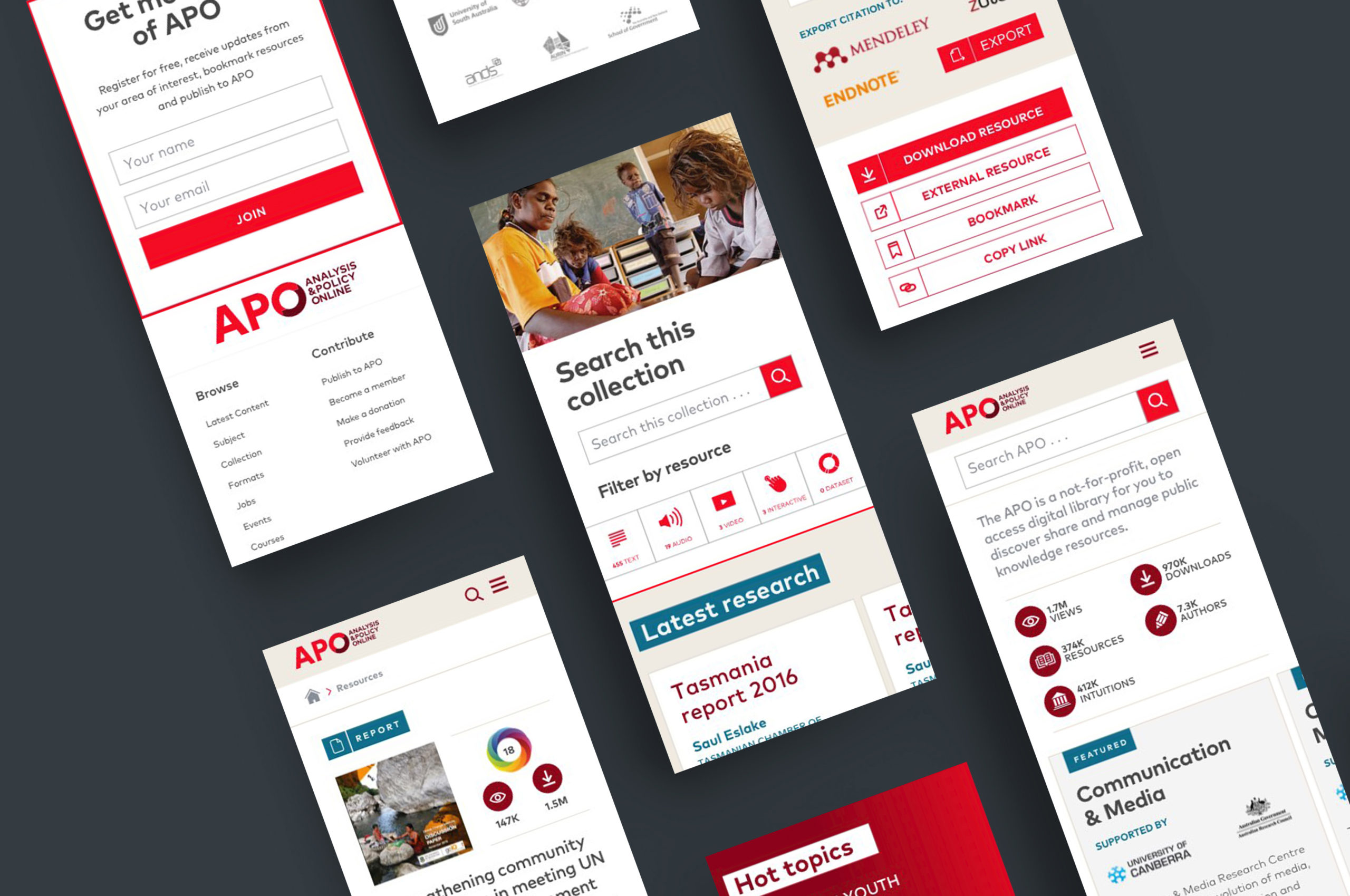 Solution
Webplace engaged with APO prioritising discovery/consultation and design activities to achieve the project's requirement. With lots of face-to-face workshops, Webplace intended to understand priorities and pain points through leveraging the group dynamic. Not only did this exercise help Webplace gain an understanding of the types of life-cycle and milestones associated with you digital content, device preferences (eg. content accessed on mobile devices as opposed to desktop), vocabulary, and the broader aspirations for the site. All findings were documented and presented to APO as a report.
Post discovery phase, Webplace produced personas and user journeys to assist in redefining the site architecture (IA) to make the website more easy to navigate through. In addition, wireframes provided a snapshot of how content will be laid out on the new site.
The Webplace Design team brought these ideas to life by providing a new logo that aligned with the new brand proposition, as well as the site look and feel.