A new Drupal 9 website for the Takeovers Panel
Overview
The Takeovers Panel is the primary body for resolving disputes arising from takeovers within Australia. The panel is made up of part time members who are specialists in mergers and acquisitions and make the decisions on applications to the panel. Corporations, interested parties or ASIC can make an application to the panel to have their matter reviewed.
The Takeovers Panel had commenced a redevelopment of their website when they engaged Webplace to assist with the completion of the site. This involved an update to the look and feel of the site, as well as a quality review of content and developing new functionality as requested by the panel.
The new website provides simple, user-friendly navigation and an effective global search function. The addition of an online application form has provided a seamless user experience for potential applicants.
Challenge
One of the major challenges was dealing with approximately 2000 pages that were previously migrated. This required some quality assurance and updates to content and presentation to ensure it was correct. The Takeovers team had to carry out a thorough review of the website's content to ensure that it was accurate and up-to-date, and we ensured that all changes were implemented on the website.
In addition, enhancements to the look and feel of the website were required to make it easier for users to interact with the website. The team had to come up with a modern and user-friendly design that would provide users with an easy-to-use interface. This required the use of current web design technologies, such as responsive design, to ensure that the website was accessible across different devices.
Another important feature that was needed was the implementation of a powerful search engine. This was necessary to allow users to find exactly what they were after easily. The search engine had to be designed to deliver accurate search results and provide users with a seamless user experience.
Finally, the implementation of an online application form was necessary to allow users to apply for the Takeovers Panel services online. This required the use of secure technologies to ensure that the user's data was protected. The online application form had to be easy to use, and the team had to ensure that it was integrated seamlessly with the website.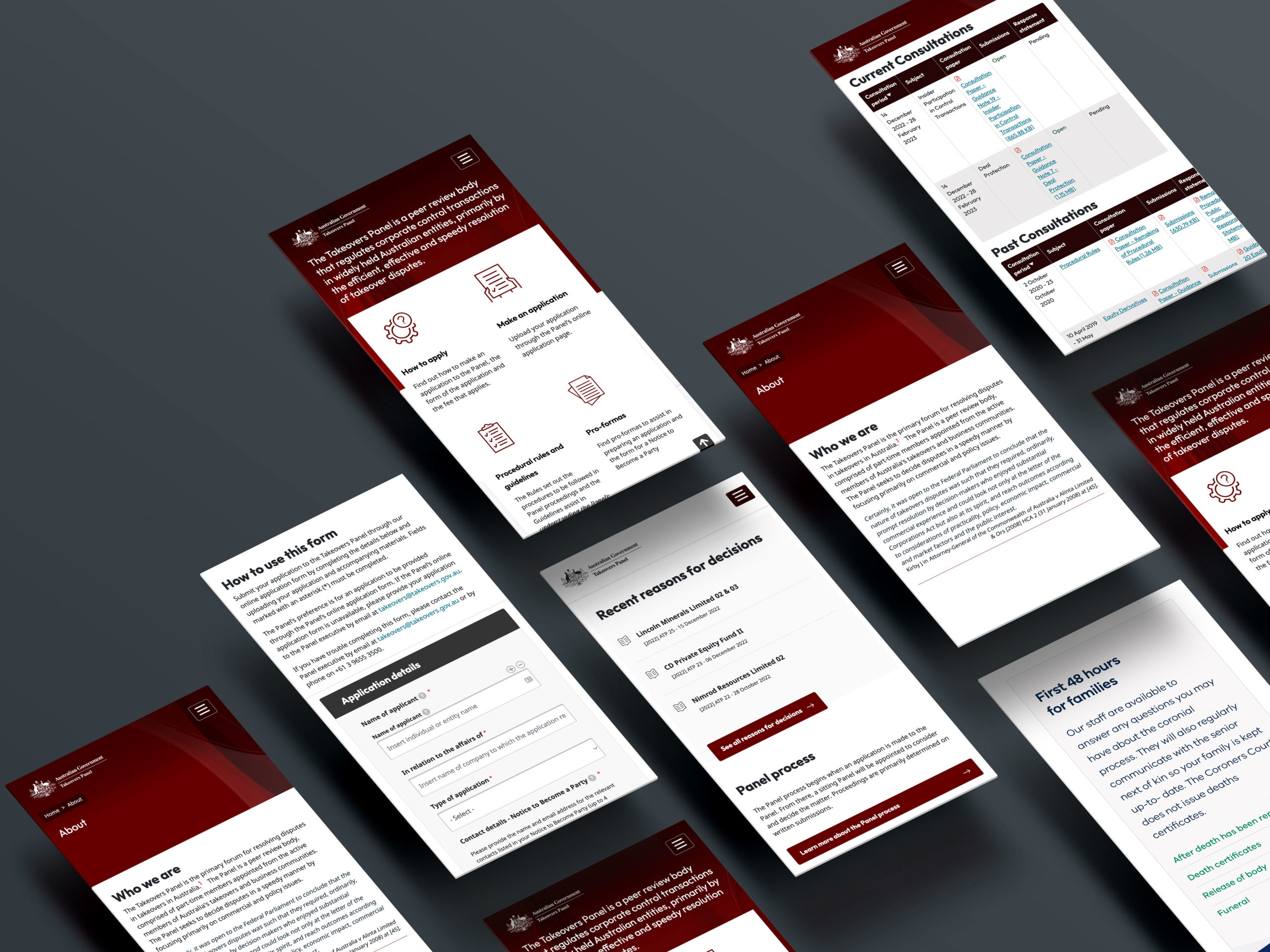 Let's work together
Looking for a long term digital partner to help you realise your digital goals?
Contact Us Now