Is it time to consider a 3rd party search engine?
A strong website search is often overlooked when websites are initially built. Great emphasis is placed on understanding what key tasks your users will undertake on your website. User interviews, customer journey mapping, card sorting and a well thought out Information architecture are all excellent ways to improve the usability of your website and ensure that a user can get to where they need to. But sometimes your users just want to search for what they are after.
A poorly performing search can frustrate users to the point where they either leave the site completely or revert to using Google to find what they are looking for.
In this article, we will investigate the Swiftype site search and Algolia site search and whether these tools are a viable alternative to the out of the box search provided by Drupal, WordPress and Joomla.
User interface
The Swiftype user interface is clean, nicely laid out and very user friendly for non-technical users. Key tasks are laid out as clickable cards, and a side menu is also available showing all tasks.
Algolia's interface is also quite clean and includes a side navigation to access all tasks. We did find the interface less intuitive and possibly more difficult to use for non-technical users.
Installation
Installing Swiftype into your website is super simple. Within the backend of Swiftype there is javascript code that can be embedded into your website template or via Google tag manager. Once this is verified you can commence indexing your site. If you are using a content management system such as WordPress, there are plugins available which whilst not necessary, will ensure any changes to your content are reindexed immediately.
Configuring Algolia is not as straight forward as Swiftype. If you are using a Content management system such as WordPress, then there are plugins available that will connect your website with Algolia. These plugins will query your website and push your data to Algolia. If you are not using a CMS that has a plugin available you will need to develop a script to push your content to Algolia.
Relevance weighting
Both tools provide the ability to weight results based on certain criteria. Swiftype provides a simple interface to add 'Weights'. For example you can place extra emphasis on keywords that are found within the page title, which will rank pages higher when this occurs.
Algolia also provides the ability to rank and sort content. The interface to do this is not a easy to use as Swiftype, however it is just as effective.
Analytics
This is one area where we feel these 3rd party providers truly excel. Being able to see what your users are searching for, including what they are typing into the autocomplete field can help provide great insight into content or tasks on your website that are not easily found within your website. Both tools also provide an indication of searches that yielded no results. This is valuable information as if there are enough examples of this you may need to create content to address this.
Reorder results
There may be instances where your result weighting is not showing the most relevant content at the top of the results. Swiftype provides the ability to pin results to the top of the page for certain search terms. Our clients have found this feature incredibly useful when wanting to pin a certain page to the top of the results, particularly for time-sensitive information.
Cost
Swiftype standard plan starts at US $79 a month.
Algolia has a free version provided you include a reference to Algolia in your search results. They also provide paid plans that start at US$1 a month for indexing up to 1000 records and up to 1000 searches a month. This costs scales as your requirements grow.
Conclusion
In our opinion, you cannot go wrong with either of these solutions. We have successfully used both and the improvement these tools can add to your website and your customer experience are well worth the investment. If we were to choose a tool for our less technical clients to use we would recommend Swiftype. For clients who have some technical expertise, then the cost savings with Algolia may make it a more attractive solution.
We have barely scratched the surface of what these tools are capable of. In future articles we will look at facets, personalisation, PDF search and more.
Related articles
The team at Webplace are thrilled to have recently won Gold and Silver at the Driven X Design awards.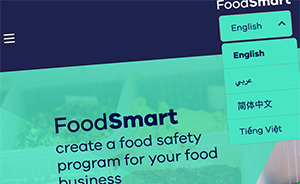 Learn how we upgraded the FoodSmart website and Food Safety Program to cater for Arabic, Simplified Chinese and Vietnamese.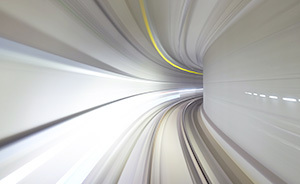 Speed, Security and Stability are just some of the benefits we have seen from transitioning to a Headless CMS. Learn more