FoodSmart goes Multilingual
Written by

Sanjukta Glentworth
We are excited to have recently rolled out a major update for the FoodSmart website to now be available in Arabic, Simplified Chinese and Vietnamese as well as English.
FoodSmart is a food safety program devised by the Department of Health and Human Services (DHHS), to assist class 2 retail and food service businesses comply with the Food Act 1984. These businesses are required (by law) to have a Food Safety Program in place. The FSP outlines processes, guidelines and templates for recordkeeping to help businesses adhere to food safety regulations.
Prior to 2017, the Food Safety Program was created individually for businesses by a Food Safety Auditor, an external consultant hired by the small business owners (SBOs) and costing about $13,000. DHHS's FoodSmart website aimed to reduce the financial and regulatory burdens on SBOs, by removing the need to employ a Food Safety Auditor to create a Food Safety Program for them.
DHHS engaged Webplace in 2017 to work on this groundbreaking project which revolutionised the food safety industry.
SBOs could quickly complete an online questionnaire relating to what kinds of services their business provides, and the FoodSmart website would generate a customised Food Safety Program for them. In addition to this, SBOs could register an account and upload their documents for recordkeeping purposes. The account registration process also allowed SBOs to have a cloud-based storage service for their Food Safety Program's, which are shared with employees and relevant stakeholders.

This project has been an enormous success since 2017. Over 2150 FSPs and 850 accounts have been created just in the last six months alone, and it became apparent that users with non-native English speaking backgrounds would benefit.
In August 2020, Webplace launched the FoodSmart multilingual site which catered for Arabic, Simplified Chinese and Vietnamese speaking users. The entire website, along with the customised Food Safety Program is available in one of the languages mentioned above, along with English of course. This translation project allowed us to successfully deliver a seamless experience on the site for non-native English speakers.
Related articles
The team at Webplace are thrilled to have recently won Gold and Silver at the Driven X Design awards.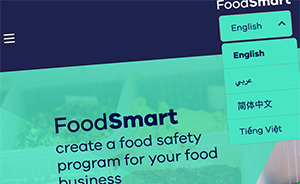 Learn how we upgraded the FoodSmart website and Food Safety Program to cater for Arabic, Simplified Chinese and Vietnamese.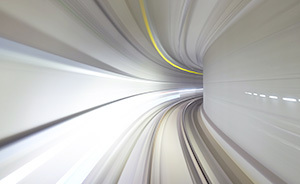 Speed, Security and Stability are just some of the benefits we have seen from transitioning to a Headless CMS. Learn more